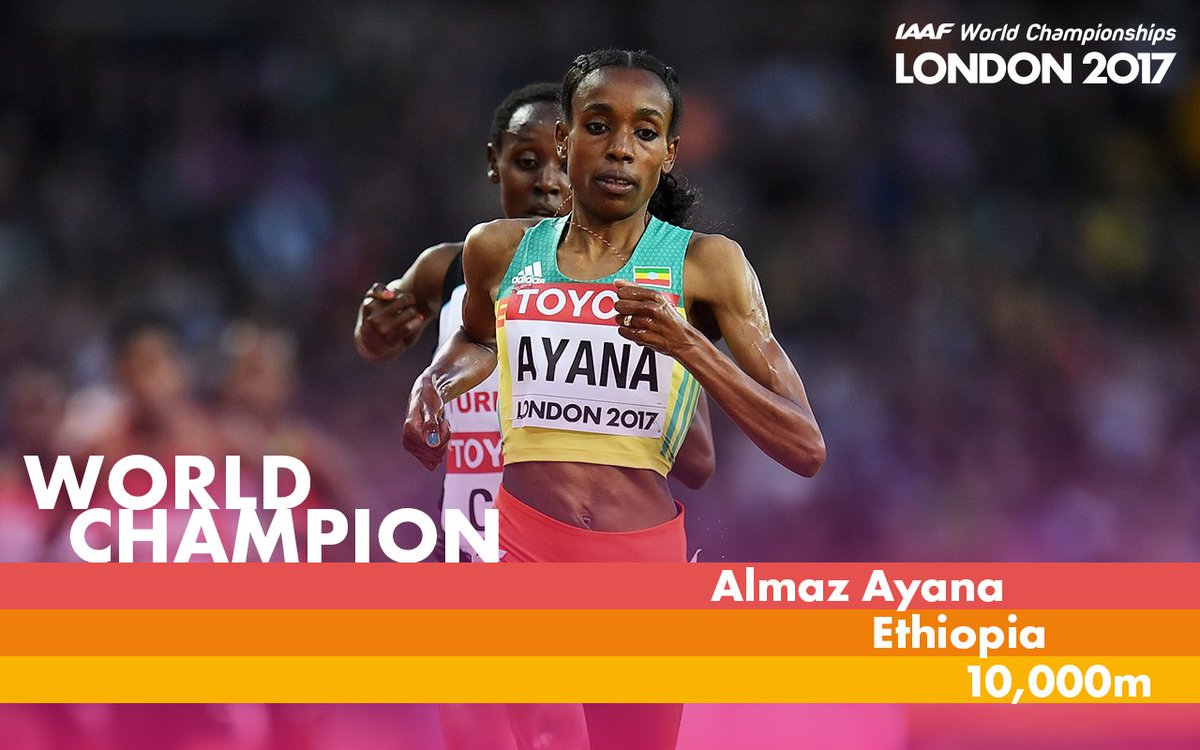 Posted by The Ethiopia Observatory (TEO)
by Dan Way, Running

Despite having not run a 10,000m yet this year and no competitive race since Rio, few would have bet against world record holder Almaz Ayana of Ethiopia. It was less than a year ago that she set the record of 29:17.45 in a race that she led basically from start to end.

And today on the track in London, she did something similar winning the 10,000m final in 30:16.32, some 40 seconds ahead of her next competitor. Fellow Ethiopian Tirunesh Dibaba was second in 31:02.69 with Kenyan Agnes Jebet Tirop in third in 31:03.50.
The race begin in rather slow fashion with the first kilometre run in 3:30 (35 minute 10K pace) with all competitors running in a large group. But Ayana decided to take control around 4K when she made a decisive move that no one seemed intent to counter. And it turned out, that move would decide the race.
From that point she ran entirely alone and picked up the pace substantially. Some of her 5K splits within the race would have won most international competitions. She finished the race with a massive negative split: 15:51 for the first half, 14:25 for the second (which would rank 2nd in the world this year).
The two Canadians in the field, Natasha Wodak and Rachel Cliff, held their own and finished 16th and 20th in seasonal and personal best times of 31:55.47 and 32:00.03, respectively.

Related: