Posted by The Ethiopia Observatory (TEO)
by Sarah Lazarus
CNN) – Nestled into the stunning Arctic landscape with panoramic views of sparkling fjords and snowy mountains, Ny Anstalt could easily be mistaken for a luxury ski lodge. But this stylish complex in Nuuk, the capital of Greenland, is actually a prison.
As any onlooker can deduce, when it opens in 2019 it will not be a normal penitentiary. It will be a "humane prison" — a correctional facility that emphasizes rehabilitating criminals through positive design, rather than punishment.

Exponents of the "humane prison" philosophy believe that if prisons mimic the conditions of normal life, as far as is possible, offenders have a greater chance of successful reintegration into society, and less chance of re-offending.
Ny Anstalt, however, is more than an architectural accomplishment for the country. It hopes to end a human rights issue that has haunted the island nation for decades.

…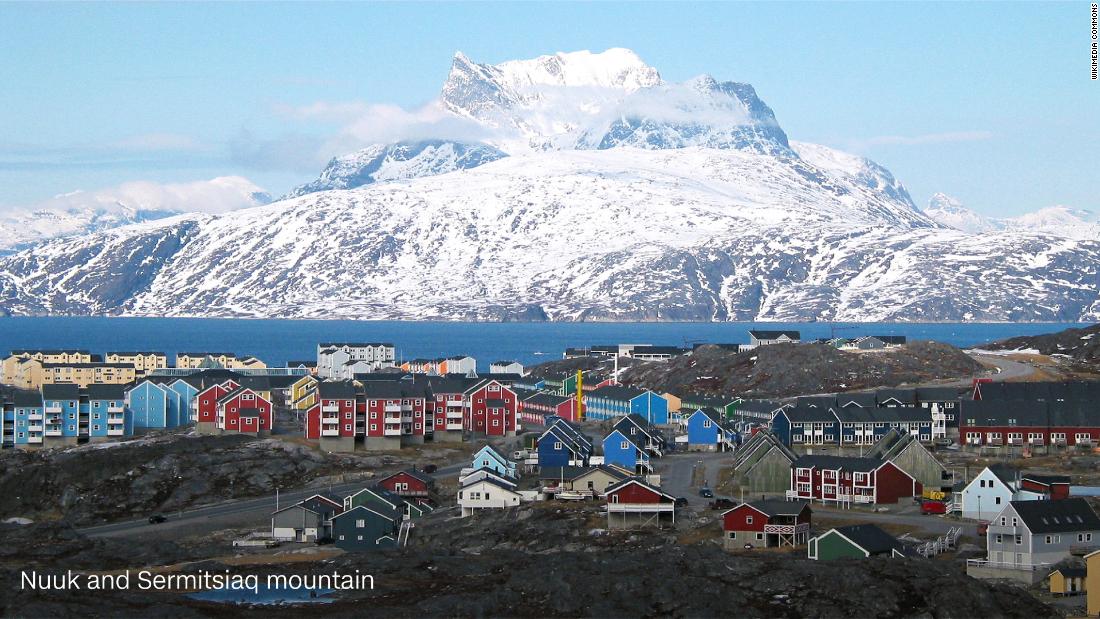 …
Do humane prisons work?
Scandinavian countries have pioneered humane prison design because "their societies are characterized by a strong welfare state and relatively high levels of trust," according to Yvonne Jewkes, a professor of criminology at the UK's University of Kent.
"There's also an ancient idea (in Scandanavia) that beauty has a civilizing influence," says Jewkes. "Whether it's a coffee cup or a prison, Danish design is always stylish. In prison design, this means light, airy, non-institutional spaces."
In 2010, a new gold standard for this type of prison was set by a Halden, a 227-inmate, high security, Norwegian penitentiary, often cited as the "model" humane prison. Its facilities include a gym, a rock-climbing wall, jogging trails, a soccer field, a library, a music studio, a dental clinic, and a Family House where prisoners can stay overnight with their partners and children. In 2010, it won the Arnstein Arneberg Award for interior design, although it has also been criticized for being too liberal.
A humanely designed prison, says Jewkes, can help to foster a sense of purpose, citizenship and hope for the future, which is important because "at some point, the vast majority of prisoners are going to be released."
The statistics seem to back her up. "A number of studies indicate that reoffending rates are relatively low in Scandinavian countries — often less than 30%," says Jewkes.
Rates appear to be much higher in the US and UK. A study by the US Bureau of Justice, which tracked prisoners from 30 states after their release from prison in 2005, found that within five years over three quarters (76.6%) had been rearrested. In the UK, government reporting from 2015 revealed that 44% of adults are reconvicted within a year of their release.
Jewkes cautions that it is notoriously difficult to make direct comparisons. "Each country's legal system is different, methods of counting and evaluation vary … and there have not been many long-term studies." But she also notes that "it's a matter of common sense that the values embedded in a custodial environment will be embodied by ex-offenders when they are released and re-enter society."
In the UK, "prisons are like human warehouses, designed to be tools of retribution," says Jewkes. "Ugly, depressing environments like these breed anger and resentment, and can promote drug use, mental illness, self-harm and suicide."
Alan Pritchard, a British former prison governor who now works as a private consultant on criminal justice matters, says that humane prison design works in Scandinavia because "attitudes to incarceration are much more liberal."
"I don't think beautiful, architect-designed prisons would be palatable to either the government or the public in the UK," he adds.

…
The bottom line
Humane prisons are seen as prohibitively expensive. Running Norways's Halden prison costs $150,000 per prisoner per year, according to the Norwegian Correctional Service. Pritchard says the current average annual cost per prisoner in England and Wales is $50,000, while HMP Berwyn — which benefits from economies of scale — will operate at around $20,000. "Accommodating 85,000 inmates in multiple small units is not economically viable," he says.
Ny Anstalt's running costs have not yet been finalized. "No doubt it will increase the current budget, but in terms of the human factor it is very much worth the expense," says Nathanielsen.
For those with shorter term sentences, she believes Ny Anstalt offers a greater chance of successful rehabilitation. "We live in small communities in Greenland, and eventually the inmates have to return to those communities. For that to be successful, and to prevent future crime, we strive to promote change in each individual. In that regard, humane design absolutely makes sense."
Read the full article at the source

Related:
Revamping the Role of Prison Guards in Ethiopia

Treatment of Foreign National Prisoners in the Ethiopian Federal Prison

Torture by Police, Forced Disappearance & Other Ill Treatment
Law enforcement in Ethiopia