የዐቢይ አሕመድ አስተዳደር የዜጎቻችንን ደኅንነት ካለማረጋገጡም ባሻገር፡ የታገቱትን የደምቢዶሎ ዩኒቨርሲቲ ተማሪዎች ማስለቀቁን ከሁለት ሣምንት በፊት የገለጠ ቢሆንም፡ እነዚህ ወገኖቻችን በምን ዐይነት ሁኔታ ላይ እንዳሉ ለቤተሰብ እንኳ በምሥጢር እስከዛሬ ማሳወቅ አለመቻሉ፣ በወላጆች ላይ የወደቀውን ሠቆቃ—ወላጅ ብቻ አይደለም—ስው የሆነ ሁሉ ይገነዘበዋል!
THE LAW SAYS TAKING HOSTAGE IS A CRIME!
ሰዎችን አስገድዶ መያዝ፣ መውሰድና መሠወር በዓለም አቀፍ ሕግ ዐይን ወንጀል ነው!
የ

ታገቱት

 የደምቢዶሎ 

ዩኒቨርሲቲ

 

ተማሪዎችም በዚህ የሕግ ጥላ ይሸፈናሉ!
ወንጀሉን በፈጸሙት ግለሰቦች ላይ ተጠያቂነቱ የሚጠበቀው ከኢትዮጵያ መንግሥት ነው!
ስለሆነም፣ የዐቢይ አሕመድ አስተዳደር  ለእነዚህ ዜጎች ዕጣ ፈንታ ግዴታና ኃላፊነት አለበት!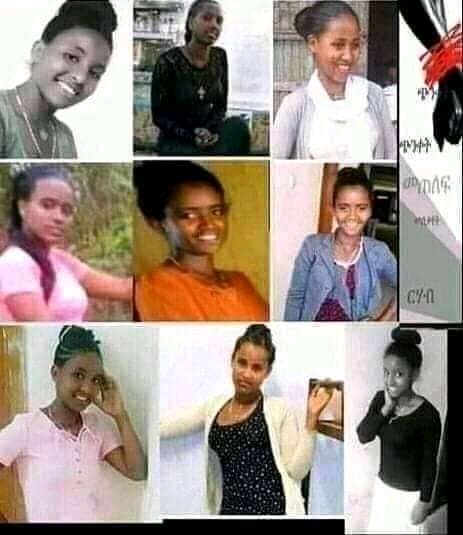 SCORES OF DEMBI DOLO UNIVERSITY STUDENTS HAVE BEEN ABDUCTED! AND THE ABIY AHMED ADMINISTRATION HAS CHOSEN SILENCE. IT HAS NOT HANDLED THIS CRISIS IN A GOVERNMENT-LIKE MANNER

! THE HOSTAGES IN ABOUT A WEEK WILL HAVE SPENT TWO MONTHS UNATTENDED & UNCARED FOR AS CITIZENS.
NO INFORMATION HAS SO FAR BEEN PROVIDED ABOUT THEIR CONDITIONS, IF AT ALL ,THEY ARE ALIVE!
---
---
የዚህ ሕግ ዓላማ በመንግሥትና በአማጺ መካከል በሚካሄድ የውስጥ ግጭት ሳቢያ ሕዝቡን ከከፋ አደጋ ለመከላከል ሲባል የወጣ እንደመሆኑ፡ የሚከሉትን ድንጋጌዎች ይዟል ::
The contents of Additional Protocol II are as widely, including in national and international documents. Its content is reiteration of  humanitarian principles enshrined in Article 3 common to the Geneva Conventions of 12 August 1949. Additional Protocol II constitutes the foundation of respect for the human person in cases of armed conflict not of an international character, i.e., armed conflict within sovereign territory, between government armed forces and armed organized group or groups.
---
---
ከላይ የተጠቀሰው የProtocol II አንቀጽ 4 የሚከተለውን ጸያፍ ተግባሮች—ወንጀል መሆናቸውንና መከለከላቸውን እንደሚከተለው ይዘረዝራል:-
"Article 4 – Fundamental guarantees
1. All persons who do not take a direct part or who have ceased to take part in hostilities, whether or not their liberty has been restricted, are entitled to respect for their person, honour and convictions and religious practices. They shall in all circumstances be treated humanely, without any adverse distinction. It is prohibited to order that there shall be no survivors.
2. Without prejudice to the generality of the foregoing, the following acts against the persons referred to in paragraph I are and shall remain prohibited at any time and in any place whatsoever:
(a) Violence to the life, health and physical or mental well-being of persons, in particular murder as well as cruel treatment such as torture, mutilation or any form of corporal punishment;
(b) Collective punishments;
(c) Taking of hostages;
(d) Acts of terrorism;
(e) Outrages upon personal dignity, in particular humiliating and degrading treatment, rape, enforced prostitution and any form of indecent assault;
(f) Slavery and the slave trade in all their forms;
(g) Pillage;
(h) Threats to commit any of the foregoing acts.
3. Children shall be provided with the care and aid they require, and in particular:
(a) They shall receive an education, including religious and moral education, in keeping with the wishes of their parents, or in the absence of parents, of those responsible for their care;
(b) All appropriate steps shall be taken to facilitate the reunion of families temporarily separated;
(c) Children who have not attained the age of fifteen years shall neither be recruited in the armed forces or groups nor allowed to take part in hostilities;
(d) The special protection provided by this Article to children who have not attained the age of fifteen years shall remain applicable to them if they take a direct part in hostilities despite the provisions of sub-paragraph (c) and are captured;
(e) Measures shall be taken, if necessary, and whenever possible with the consent of their parents or persons who by law or custom are primarily responsible for their care, to remove children temporarily from the area in which hostilities are taking place to a safer area within the country and ensure that they are accompanied by persons responsible for their safety and well-being."
ኢትዮጵያ የGENEVA CONVENTION OF 1949 እ.ኤ.አ. ነሐሴ 12/1949 ፈርማ ስምምነቶቹንና ውሎቹን መቀበሏን በፊርማዋ ከማረጋገጧም በላይ፣ በመንግሥቷ ላይ ተፈጻሚነቱን  ለስዊስ መንግሥት—የዶኪመንቱ ጠባቂ— እ.ኤ.አ.ጥቅምት 2/1949 አረጋግጣለች::
---
---
On January 22, 2020, UN Secretary-General António Guterres alerted the UN General Assembly the dangers to the global system, which he likened to the "four horsemen in our midst".
"I see "four horsemen" in our midst — four looming threats that endanger 21st-century progress and imperil 21st-century possibilities."  
Thus the Secretary-General continued and drew attention to what is happening on the ground, which includes our helpless university students in the hands of lawless hostage takers, which possibly fall along the category of the "third horseman."
"The third horseman is deep and growing global mistrust.
Disquiet and discontent are churning societies from north to south.
Each situation is unique, but everywhere frustration is filling the streets.
More and more people are convinced globalization is not working for them.
As one of our own reports revealed just yesterday, two of every three people live in countries where inequality has grown.
Confidence in political establishments is going down.
Young people are rising up.
Women are rightly demanding equality and freedom from violence and discrimination.
At the same time, fears and anxieties are spreading.  Hostility against refugees and migrants is building.  Hatred is growing."
This does not exempt any government from its responsibilities for citizens within its sovereign territory.
Those young Ethiopians whose government has not shown willingness to help, not the first time though (See my Open Letter to the Prime Minister in the face of similar indifference  in late October 2019: Part I  & Part II). In my case, it has costed me a little bit, something that is hardly comparable with those that have brutally murdered, or lost parts of their bodies…!
I strongly believe, the Ethiopian Prime Minister now needs to hear from you on behalf of about two dozen students at Dembi Dolo University taken hostages and are now helpless!
António Guterres (@antonioguterres)
Your intervention in this matter would be greatly appreciated!